The Images Festival of Independent Film and Video hosts an annual city-wide exhibition of video, film, and new media installations. For April 2002 the exhibition was titled flow and the Field Office was commissioned to strategize the project.

flow thesis
flow involved a process of rendering the invisible systems that hold our highly mediated world together. It concerned itself with direction, but did not limit itself to just one. It observed the importance of channels, but not at the expense of what remained unconducted. Focused on the signal as the basis of information exchange, the exhibition strategies of flow brought a wildly varied collection of film, video, and new media installations into conversation with one another. Within this network each project became part of a multi-layered, heterogeneous, urban reality. At the same time, each work contributed to a dialogue about how technology forms that reality.

The artworks that were presented in flow share certain materials and media; however, each was inflected uniquely and conveyed something of the specific situation within which it was created. By including the work of both local and international artists, flow invigorated the city's core by highlighting its potential as a nodal point in an expansive cultural system. Through flow we encountered the movement of data, and its translation. We entered into the force-fields created by itinerant signals and the interference that inevitably besets them. Within flow we experienced the non-linear urban-art network that lends itself to dynamic encounters within an image-rich environment.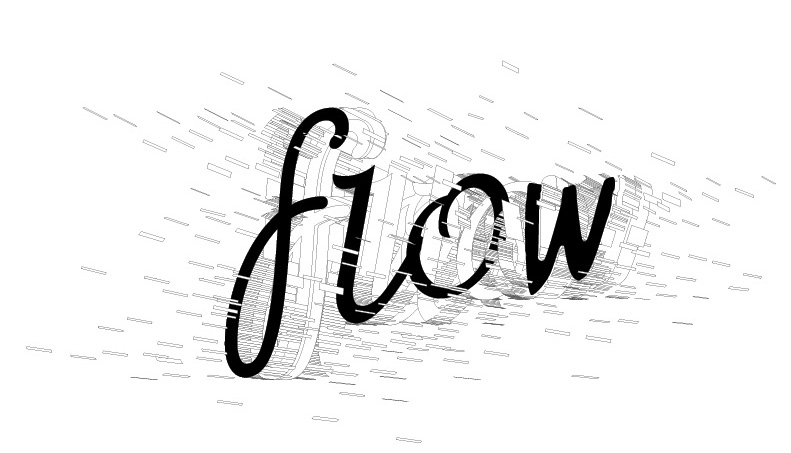 flow graphics 1.to render the signal flow 2.to identify the flow context 3.to point out the flow directions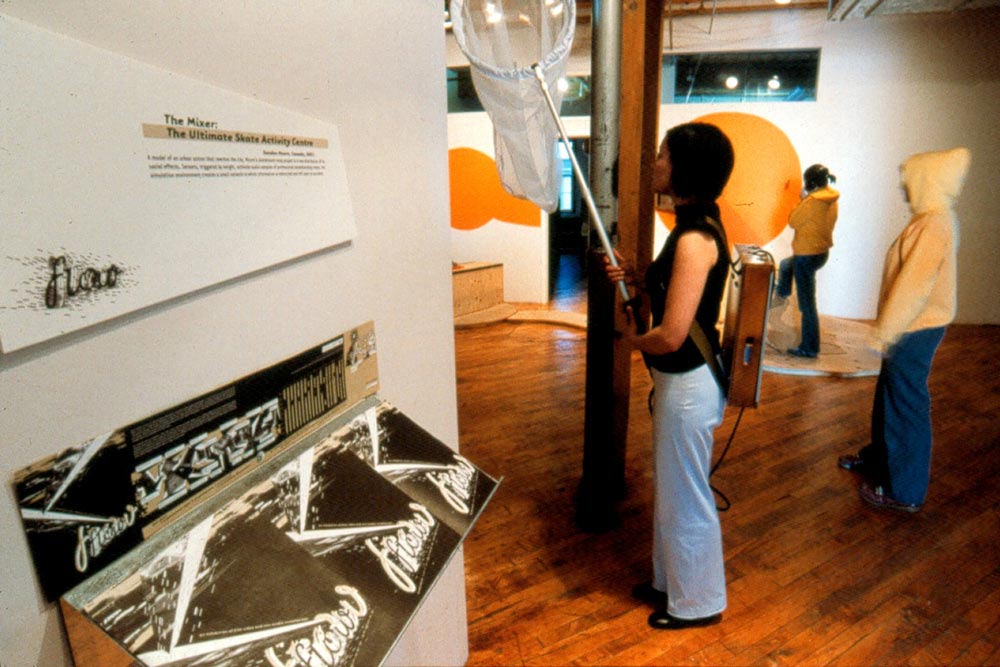 flow context One urban installation comprised of over eighteen sites.
A Space, Dataland, Gallery 44, Goethe-Institut, Interaccess Electronic Media Arts Centre, Pages Books and Magazines, Paul Petro Contemporary Art, Power Plant, Royal Ontario Museum, sPaHa, S.P.I.N. Gallery, Trinity Square Video, Urban Disco Trailer, VMAC, V Tape, Wynick/Tuck, YYZ Artists Outlet, Zsa Zsa and various street locations.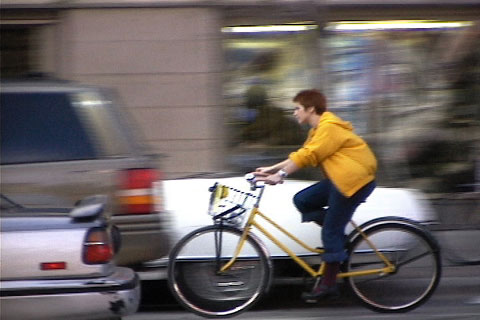 flow artwork 2.4_interference_interaction by Michelle Teran
Within the volatile and increasingly crowded frequency of cordless phones, microwave ovens, and wireless LAN systems, a moving video transmitter conveys its observations. Public receivers switch from one signal to the next as the wireless transmitter migrates. Teran's network renders the noise with the signal and lets image data layer arbitrarily and unpredictably.
LINK TO VIEW 2.4_INTERFERENCE_INTERACTION WEBSITE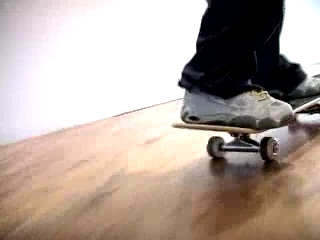 flow artwork The Mixer: The Ultimate Skate Activity Center by Sandee Moore
A model of an urban action that rewrites the city, Moore's skateboard ramp project is a new distribution of its social effects. Sensors, triggered by weight, activate audio samples of professional skateboarding videos. Her simulation environment creates a small network in which information is redirected and left open to accident.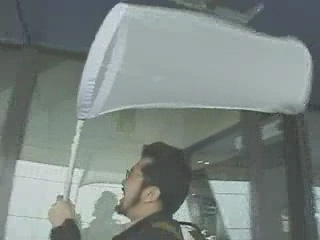 flow artwork Remain in Light by Haruki Nishijima
Signals from the surrounding environment - transient personal information from parking lots, restaurants, city streets - are captured in a butterfly net receiver. Output data appear as beautiful clusters of sound-emitting light. Immediate and remote space are both transformed by Nishijima's invention of an imaginary ecology.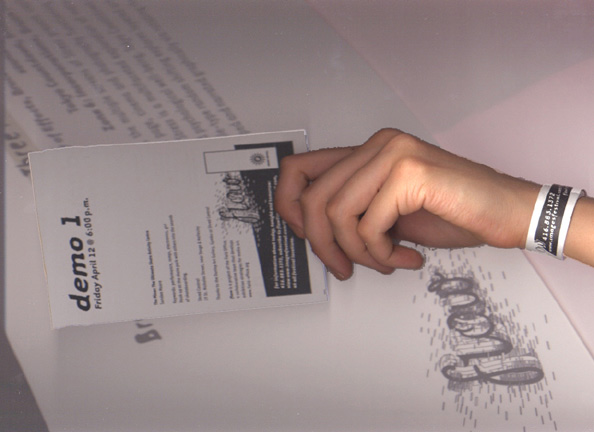 flow demo 1. an exhibition strategy 2. an opening party 3. an artist talk 4. an installation demonstration For information about demos each day, exhibition participants had to make contact with one of the flow infolines. Daily video trailers announced the demo locations and times while flow bracelets, flyers, emails, phone messages and website updates were distributed throughout the city.
LINK TO VIEW 8-BIT TRAILERS


flow website
LINK TO FLOW WEBSITE
LINK TO IMAGES FESTIVAL WEBSITE